Mid-Century Home in the SW Hills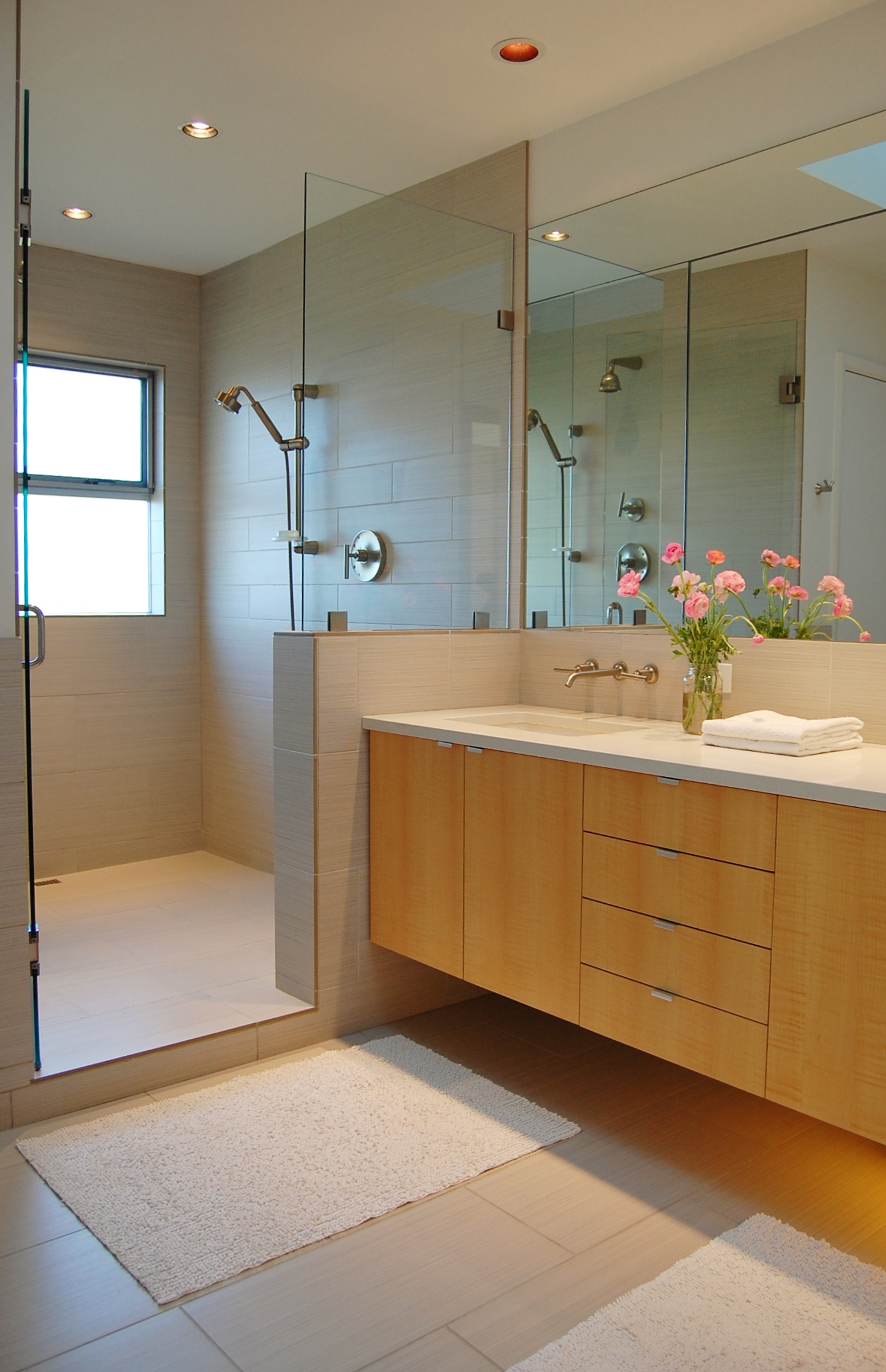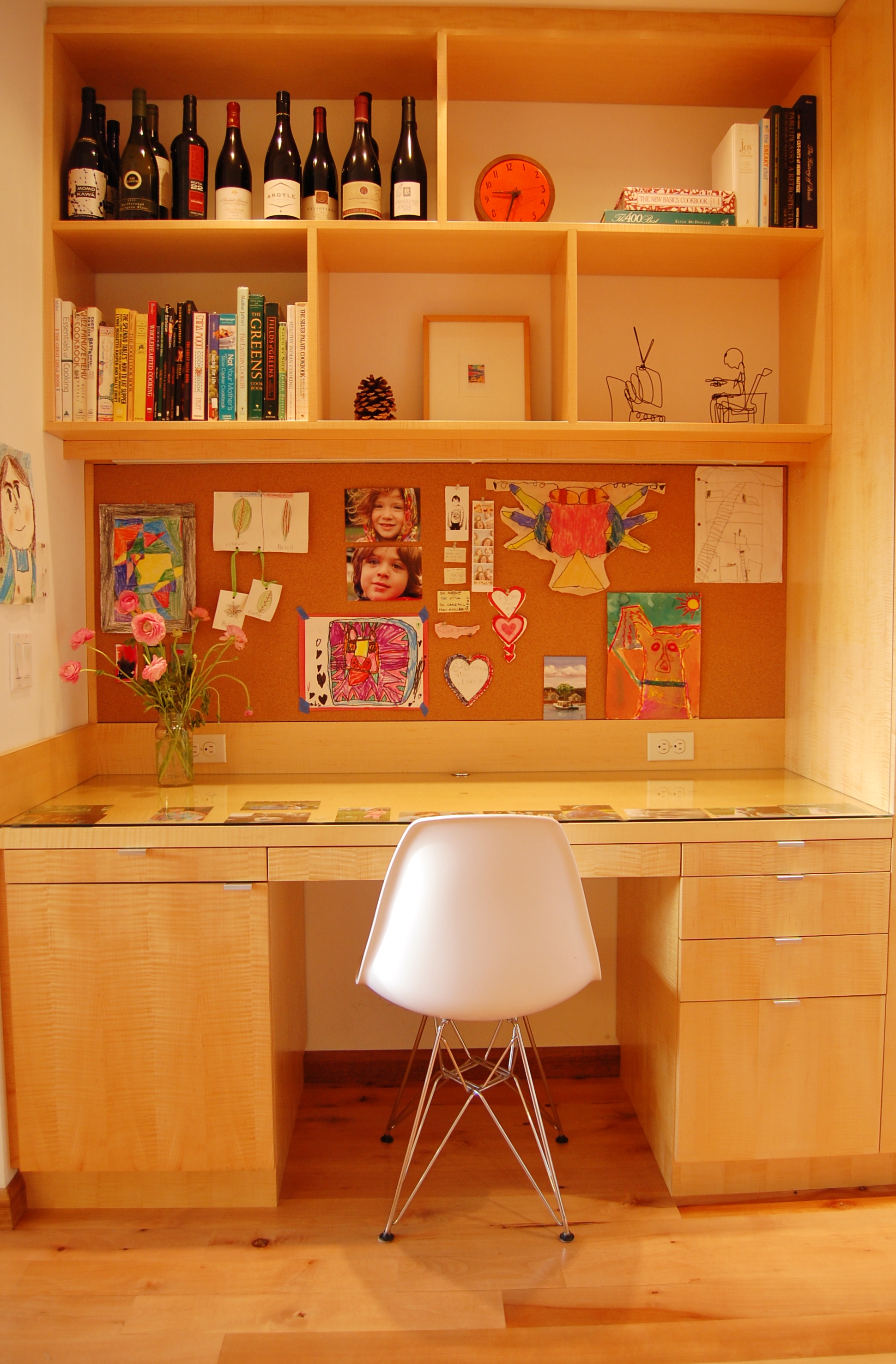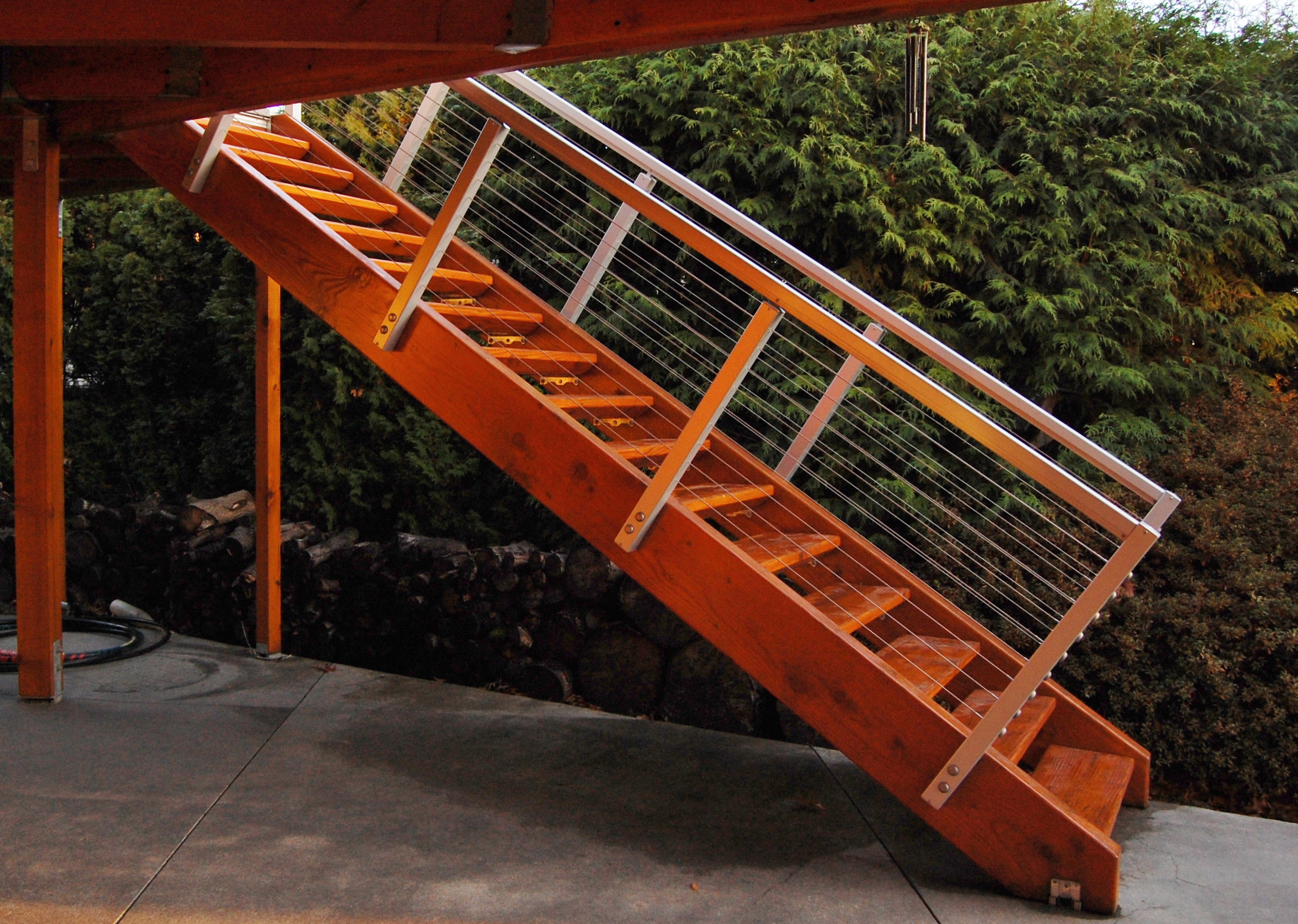 Mid-Century Home in the SW Hills
This project was an down-to-the-studs remodel of a classic Mid-Century home in Portland's SW Hillsdale neighborhood; situated on a large parcel with expansive territorial views to the Southwest, this home had not been updated in more than 60 years. Our goals were to remove walls to create light and airy open spaces, enlarge windows for additional natural light and encourage a strong indoor/outdoor connection. This busy family of 4 wanted an easy to care for house: materials and finishes were chosen for their durability and ease of maintenance.
We created a bright and airy kitchen using maple cabinets, light counters and introduced large windows to take advantage of the views. The original home felt somewhat like a fishbowl - while there were views the backyard, like many mid-century homes, there was almost no access to the outdoors. We added a 16' sliding door to a large deck off the living / dining, effectively doubling the size of the living space, and making a wonderful indoor-outdoor connection. To further bring the outdoors inside we specified a minimalist glass guardrail system and chose low and sleek deck furniture.
We created bedrooms for each child with built in storage and a colorful bathroom with double sinks, fun glass tile and marmoleum flooring. The master suite now includes a new large bath area with skylight, double shower, durable porcelain tile and a serene spa-like feel.
The house is designed to be easy to maintain for years to come: lots of built-in cabinets frees up floor space for an uncluttered look, concrete pavers means no need to annually re-seal the deck , easy to clean Caesarstone counters handle anything the kids dish up and most importantly ... because of all the large windows and new skylights, the lights rarely need to be turned on - even on Portland's gloomiest days.
With goals to be environmentally conscious, durable & low maintenance, we added a large array of solar panels. The new expansive windows and skylights provide beautiful natural light and greatly reduces the need for electric lighting in this home. This house creates far more energy than it uses - selling the excess back to the grid.