Victorian Home on Mount Tabor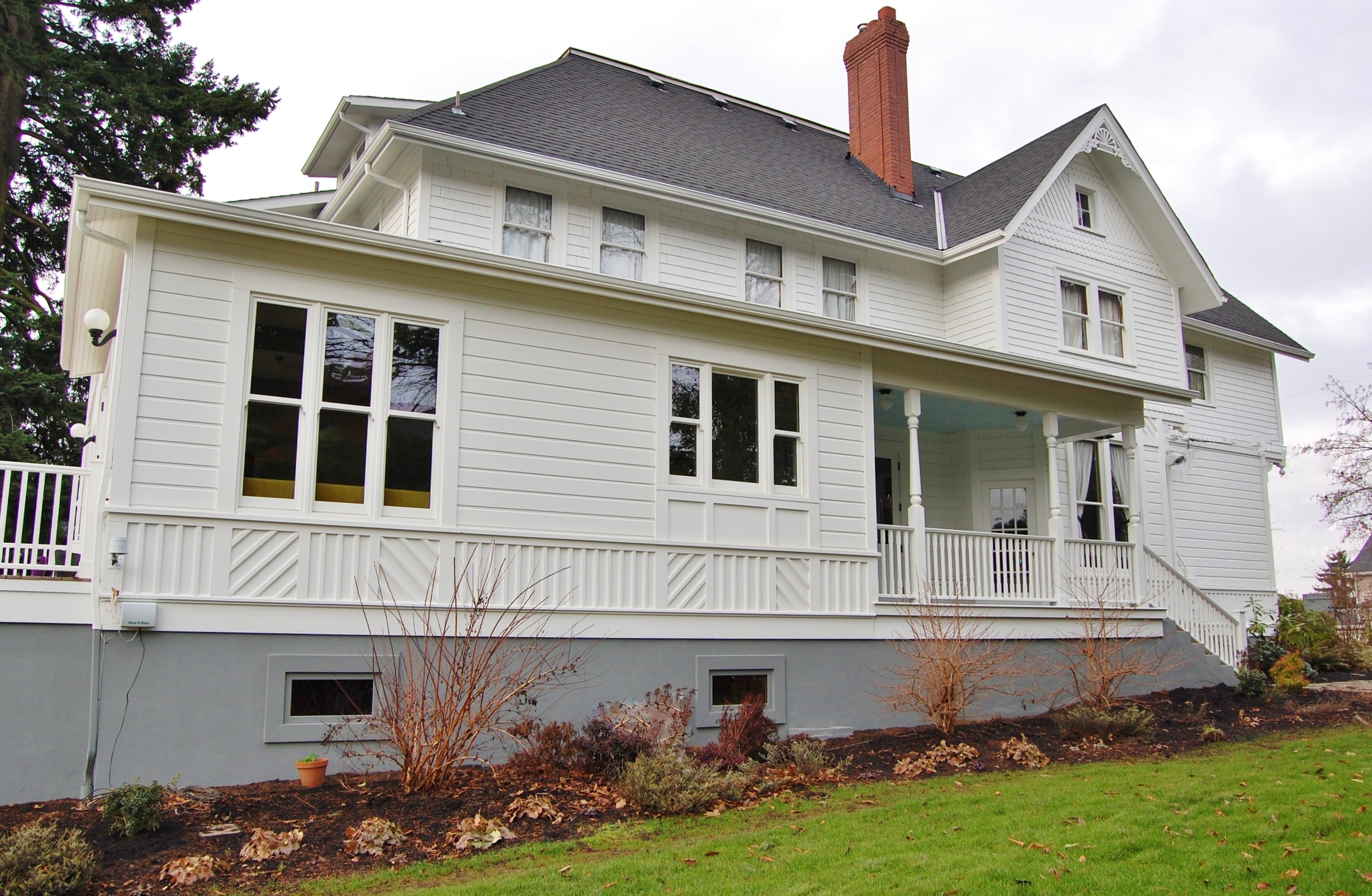 Victorian Home on Mount Tabor
This project was an extensive remodel of a lovely, old Victorian house in the Mount Tabor neighborhood of Portland, Oregon.
The original house had seen a series of "unfortunate remodels" in the 1970's: the cramped kitchen and dining room were dimly lit spaces that lacked sunlight. Due to an earlier addition of an "L" shaped sunroom that wrapped around the house they had no windows directly to the outside .
Our goal was to create a seamless remodel with period details for a series of light and airy spaces with strong and direct connections to the outside. The client requested a remodel for the kitchen and dining room as well as a garage addition, rear deck and front porch. To further connect this house to the outdoors we added wide french doors and a side porch off the dining room as well as over-sized french doors to the large deck off the kitchen. The deck is constructed with a hidden waterproof layer functioning as the roof of a new, roomy garage.
The family now has a series of bright and open indoor and outdoor spaces with generous rooms for family and friends to gather, relax and entertain.
Architecture by Anne Niedergang. Interior design by Mira Eng-Goetz of Jessica Helgerson Interiors. Photography ©2014 Lincoln Barbour